Standup-Saxophon, Die 1 Man Mixed Show
– Mat Clasen toured the world as a saxophonist for many years with James Last, Otto Waalkes and other renowned artists before deciding to step from the backstage to center stage with his saxophone solo show. For some time he has been working on the solo program, into which he not only incorporates his experience as an excellent musician, but also as a successful poetry slammer. Musically, he confidently moves between classic, jazz, soul and Balkan music, always surprisingly arranged and enriched with his own haunting compositions. The juggling with three burning saxophones doesn't quite work yet, but Mat Clasen comes frighteningly close with his virtuosic and entertaining saxophone show.
Video / Showreel:
Press photo: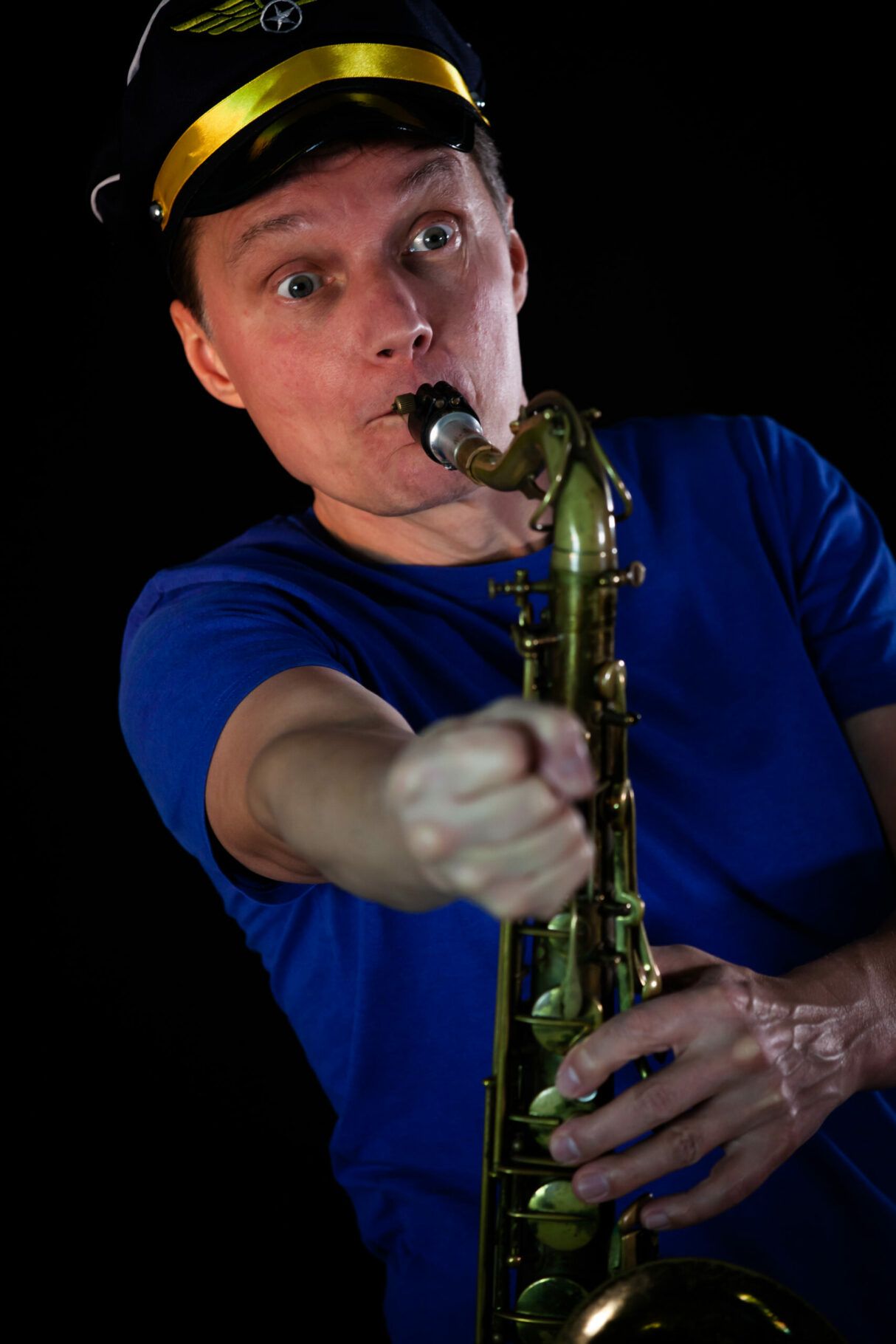 Photo by Anda Ahrens
Press text:
to download as PDF: Press Release Mat Clasen Saxophone Solo Show
Press reports:
Appearance on 09.10.21, Cellesche Zeitung from 11.10.21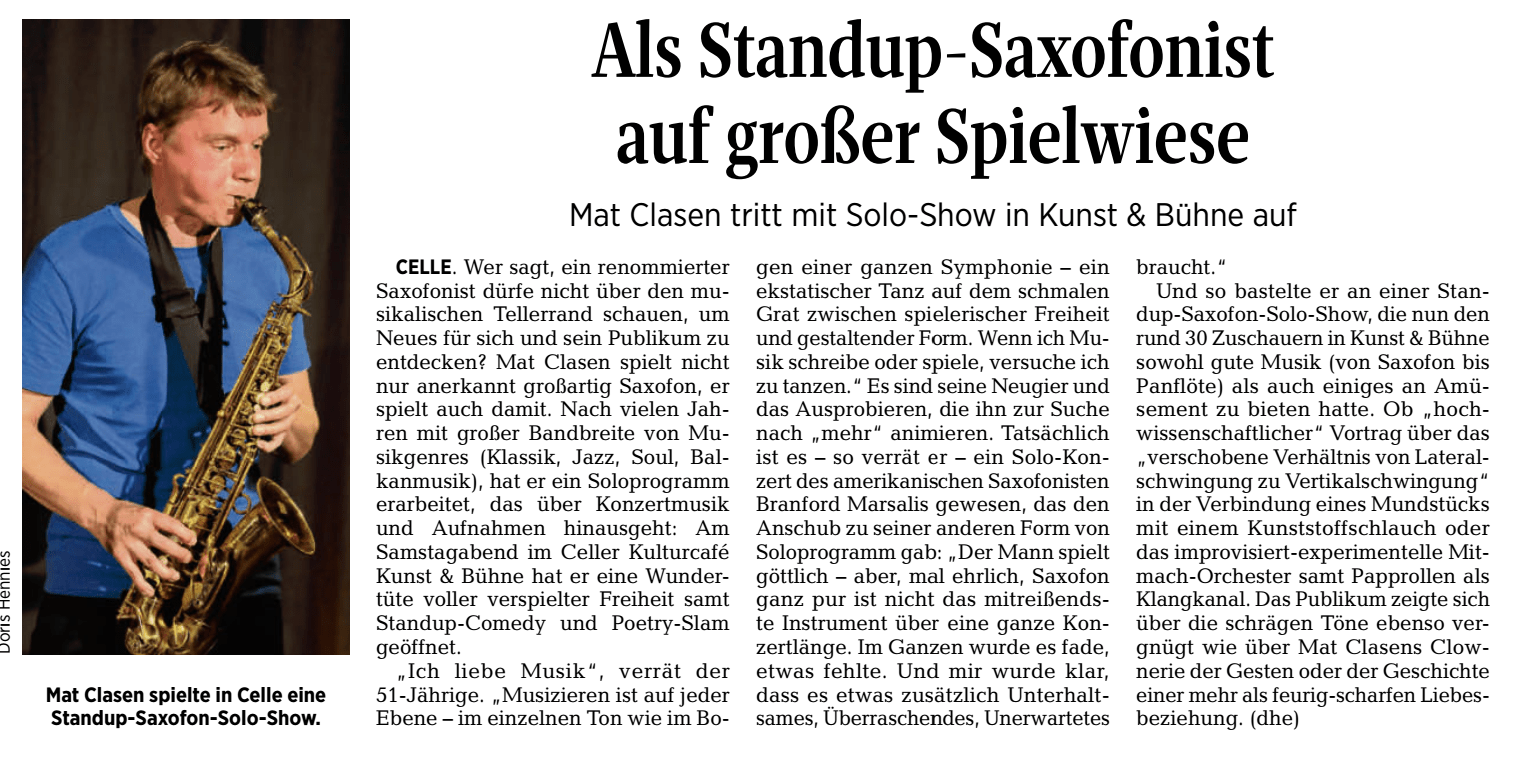 Appearance on 09/23/22, Elbe Jeetzel newspaper from 09/27/22

Dates Saxophone Solo Show
To be kept up to date about new concert dates, subscribe to my newsletter here!

past appointments